Testimonials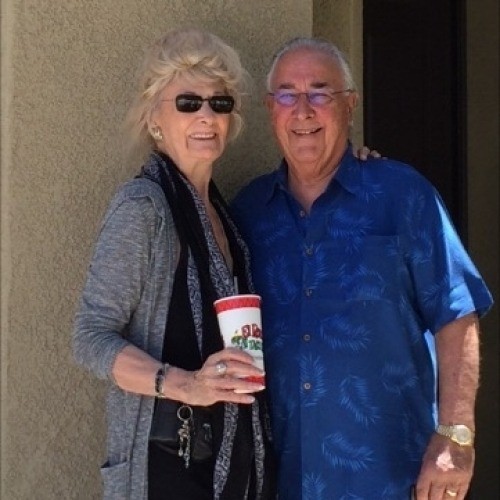 Dan and Maryann Relei
"We want to say thank you for finding us the perfect house! We were ready to give up but we found the right Realtor and you found us the right house! Nobody looked as hard or worked as hard as you did. We are ecstatically happy with our beautiful pool home in Morgan Hill, especially for purchasing it for $125,000 lower than the original asking price! We are just thrilled!! We will highly recommend you as a Realtor to anyone we know who is looking to move or buy a new home. Best Wishes to you and I know we will keep in touch, especially now that we are neighbors!!"

Jeff Buffington, Prime Source Mortgage
"Marie Clark of Realty One Group Southwest is one of the best Realtors I have worked with in my 29 years as a Mortgage Banker. She is very professional and well-liked by the clients she represents. Marie walks her clients through the process of either buying or selling their home. She is very knowledgeable about the available inventory, uses great marketing tools for her listings, and is easy to get a hold of quickly when you have a question or concern. When a client of mine is looking to buy or sell a home, I do not hesitate to refer them to Marie. She will do an outstanding job for your family or your real estate investments."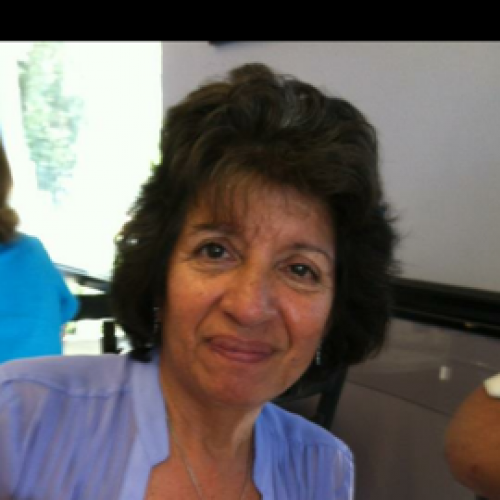 Tina Nicholas
"I have known Marie Clark now for 5 years and before that, an acquaintance through one of her neighbors.Marie and I attend the same church and there, have served the community together. Marie is a great role model and leader in the area of service.About four years ago she began to visit group homes,visiting the elderly whom,for some, have been forgottenby the community. This was not enough for Marie as she began looking for other places ineven moredire need.Her compassionate heart lead her toHemet where there are several Convalesent Homes. Marie chose the one most populated and at one time, had a bad reputation. She was not afraid to getout of her comfort zone to help others that are disenfranchised. In complete humility, she began to take members from our church and loved on the elderly with flowers and music in this particular convalescent home.They looked so forward to her visits and so do the volunteers.Four yearslater, she is still faithful not missing one event as well as her volunteers. She has also helped people when it came to legal advice using her previous job experience. She feeds the poor withthe ministry I leadand takes her children with her so they too will learn how togive back. Marie takes risks and is a amazing leaderto our church and community. She is a professional when working with people with much or very little. She treats everyone the same. I consider it a privilege to call her my friend and look forwardto watching what otheropportunities she will find. I would trust her with the sale of my house before I would consider anyone else. Yours truly, Tina Nicholas Director- M.E.R.C.Y. Ministries"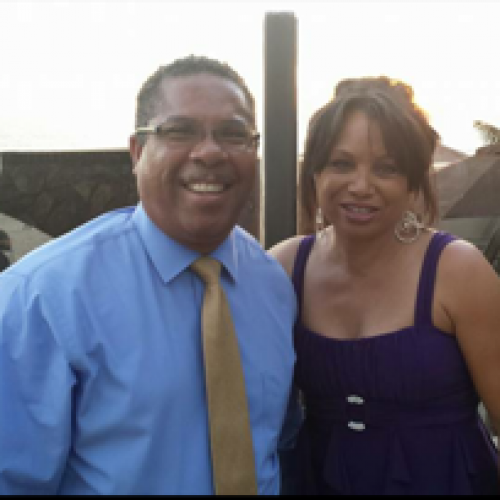 Robert Keetch
"Marie Clark is a close family friend and a member of the Pastoral Support Team at Centerpoint Church in Murrieta, California. I have known Marie for several years. During the two years, she has served as a member of the Pastoral Team and leader of our HOPE Convalescence Team. As the Director of this team I have had the opportunity to closely observe Maries work ethic, integrity, interpersonal skills, and her attention to detail as she pursued the work of serving the community. Marie is a very easy going professional with a great balance between being highly task oriented and relationally oriented to others. She is committed to accomplishing assigned task well ahead of when they are due. As part of a church with over 2,100 members, Marie is assigned to coordinate members of our HOPE Team as they visit a local senior convalescence center. Her contacts with those who feel forgotten and without hope have experienced her and her teams compassion and care. As a Realtor with Realty One Group Southwest, Marie provides the same care and compassion for those that she serves. She continues to demonstrate a high degree of work ethic. Her professional approach as a Realtor includes the same level of integrity, interpersonal skills and attention to details. Base on my close interaction with Marie as a friend, I highly recommend her to any client that is looking to buy or sell their home. I know that she will be committed to you because she cares about people. That is why I refer my friends and people that I meet to Marie because I know they will be in good hands!"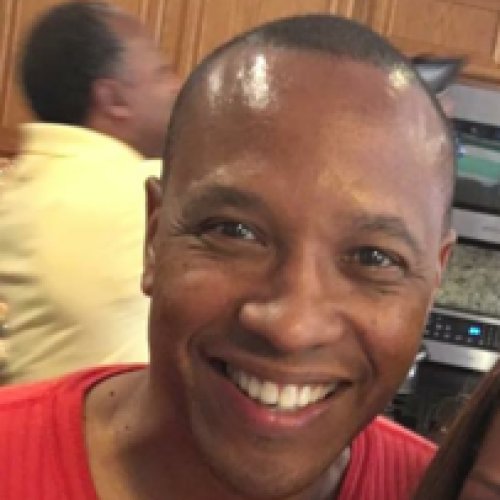 Leigh Davis
"Marie was very helpful to us in selling my mother's home. She kept in touch with us throughout the process and always responded to us in a timely manner. I would recommend her to any of our friends! Thanks Marie!"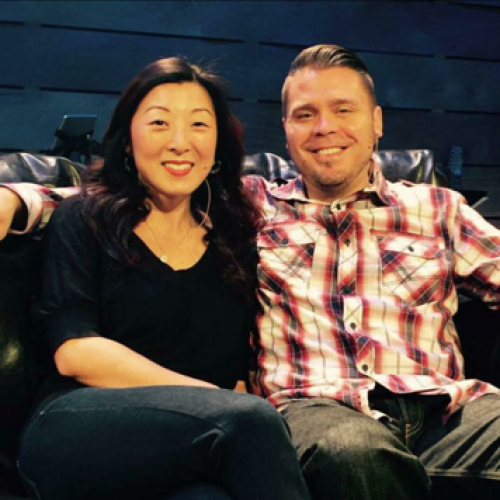 John Hansen
"Dear Prospective Client of Marie Clark, Marie has been a friend of our family for more than a decade; weve been blessed by her warmth, care, and great attitude, as well as her positive and helpful disposition. Marie has been a ministry leader in our church for more than three years now. She took initiative to start a brand new outreach ministry to seniors in convalescent homes. She has influenced hundreds of people with the vision of this outreach, and it has led to lots of hugs, smiles, love and care. A big part of why the seniors outreach ministry works is because Marie has a can-do, will-do mindset - and the willingness to back it up with hard work. Also, she has the people skills to motivate others to engage. Her administrative ability is another one of her strengths, which has made her such an effective leader in our church community. Shes a joy to work with, and she gets things done! Marie is dedicated and hardworking. She has the tenacity it takes to find a way to close a deal well. I believe that if you put your trust in Marie for your real estate needs, she will come through for you with great results - and shell make the process enjoyable. Blessings on your journey!"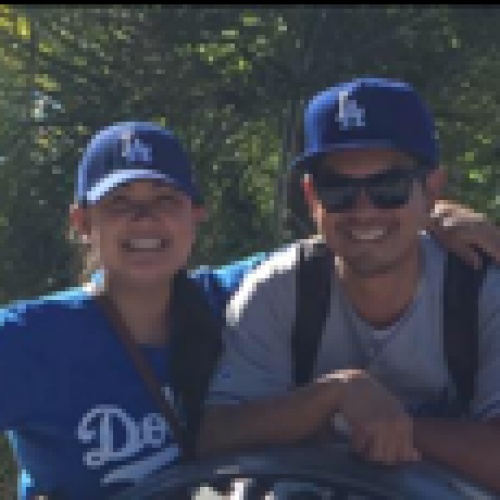 Alfred Marcelo
"Marie is beyond amazing! Marie is patient, very flexible, and super quick to respond to our questions. She is personable, professional and trustworthy - my wife and I felt comfortable with her immediately. Marie gives great advice and is extremely knowledgeable about what would make our offers stand out in an extremely challenging market. She is never pushy and has only OUR best interests in mind! I have worked with several real estate agents in the past, but Marieis the best of the best!"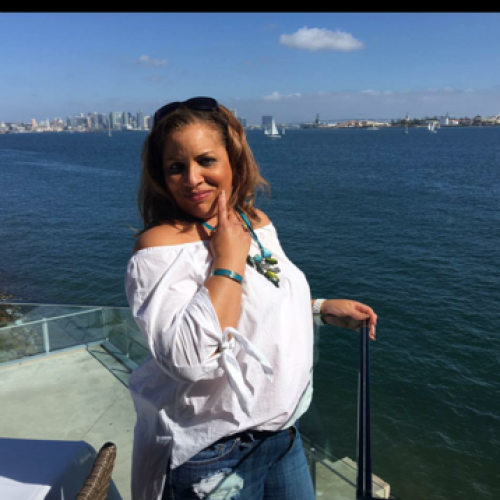 Karen Starks-Davis
"Marie sold our house in two days! Not only does she go above and beyond the call of duty, but throw any challenge her way and she'll still complete the task -- with a beautiful smile on her face. Call the beautiful Marie Clark TODAY for your home selling or purchasing needs!!!!"
Jenna Carin
"Marie is fantastic! She is a wonderful agent to work with. She is flexible and is always willing to work around our busy family schedule. She makes this home buying experience stress free and I cannot recommend her enough!"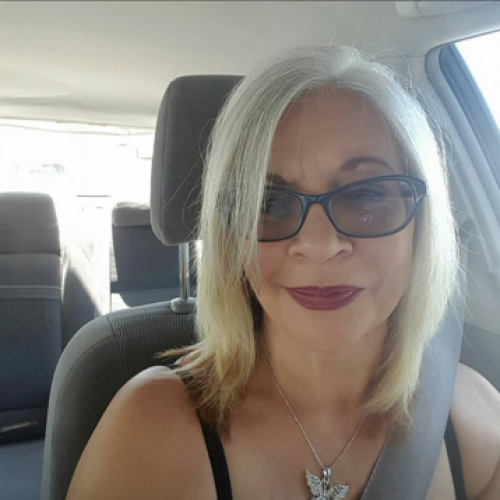 Maria Munoz
"Marie Clark is professional and caring. She will look out for your best interest. She is hard working, reliable and diligent.... you can trust Marie."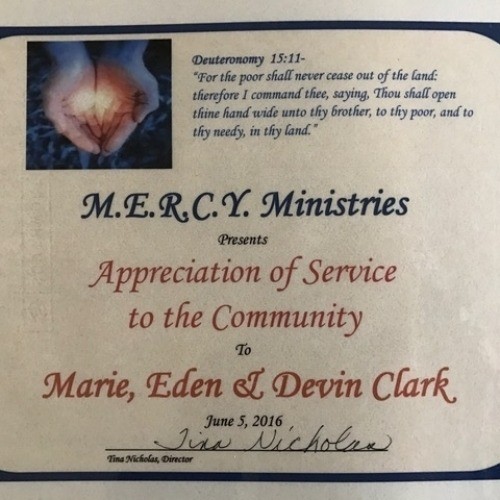 M.E.R.C.Y. Ministry
"Recognition given - "Appreciation of Service to the Community" for continued service in the M.E.R.C.Y. Ministry, helping to feed and clothe those living in poverty in the surrounding areas near Murrieta and Temecula."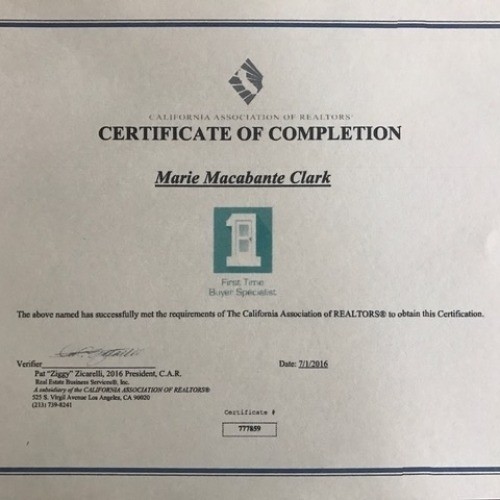 First Time Buyer Specialist Certification
""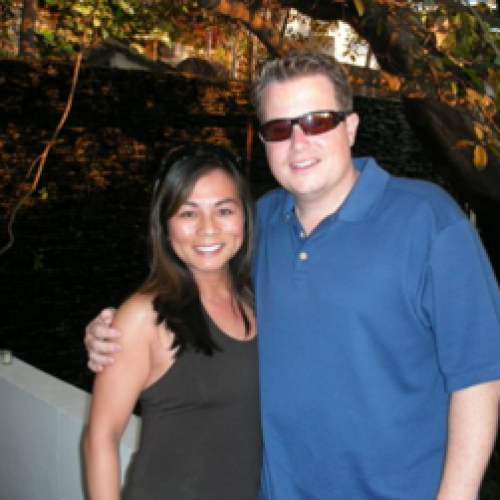 Lizza Flynn
"If you're looking for a hard-working Realtor who will treat you like friends & family and not just another client, then you HAVE to call Marie Clark. She is a long-time resident of Temecula who has thorough knowledge of the area, schools, amenities and more to help you settleinto a new home. Buying a house is one of the biggest decisions in anyone's life and a great Realtor like Marie can relieve a lot of the stress & anxiety with her expertise and calm demeanor, making for a positive experience."